This open house was active from Oct. 7 - Nov. 8, 2019. Information on this website may no longer be current. Email us for more information.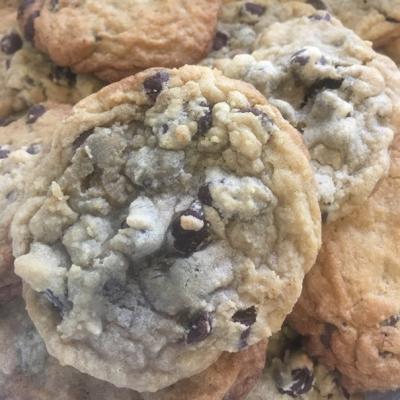 Sorry!
We haven't yet perfected teleportation, but here is a cookie recipe so you can make your own refreshments:
Chocolate Chip Cookies
1 cup butter, softened
1 cup granulated sugar
1 cup brown sugar
2 eggs
2 teaspoons vanilla extract
1 teaspoon baking soda
1/2 teaspoon salt
3 cups all-purpose flour
2 cups semisweet chocolate chips
Preheat oven to 350 degrees.
Cream together butter and sugar. Add eggs, then vanilla.
Stir in baking soda, salt and flour.
Fold in chocolate chips.
Form cookie dough into two inch balls and place on a cookie sheet. For best results, chill dough before baking.
Bake for 10 minutes, or until golden brown.